About Wick Rice Cabinetry
A Brief History and Philosophy
W
ICK RICE CABINETRY was established in 1984 by Wick Rice in Keauhou on the Big Island of Hawaii. The original shop was 1400 sq. ft. with a total of 3 woodworkers. The shop specialized in residential cabinetry and furniture using a selection of local wood and other exotics from around the world. The mission of the shop was to be meticulous in the selection of wood, paying particular attention to color and grain matching of each piece. The shop completed between 3 and 4 houses a year.
Twenty five years later, the business is located in the Kaloko Industrial Park north of Kailua Kona in an 11,000 sq. ft. building with state-of-the-art machinery. However, the backbone of the company still remains the excellence of the woodworkers which now number eight. Some have been with the company 20 years. The mission of the shop still remains to craft each job individually with attention to color, grain matching and finish.
Our aim has never been to produce volume, but rather a limited amount of a superbly crafted product. We now produce between 6 and 7 houses per year, ranging in size from 3,000 sq. ft. to 20,000 sq. ft.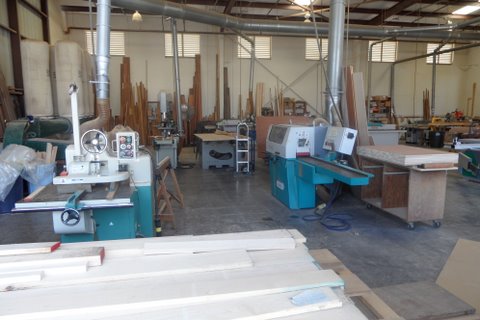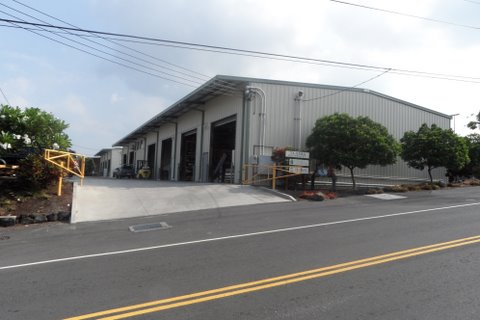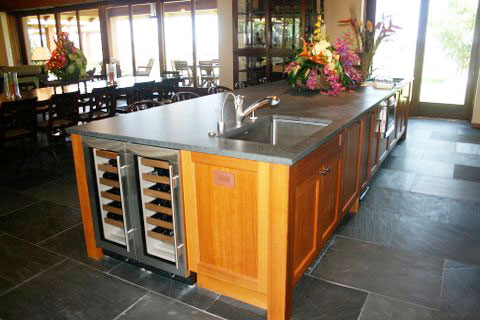 Kitchens
Complete custom kitchen cabinetry made from the finest materials and craftsmanship. Our quality and attention to detail are unmatched.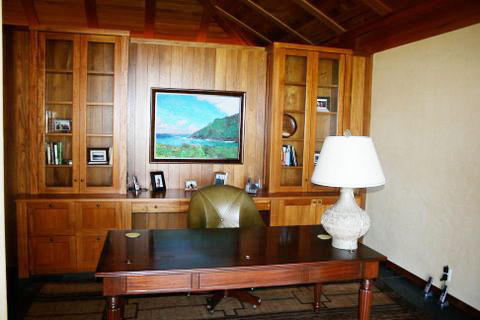 Entertainment Centers
Custom designed to flow with your decor. Let us create a masterpiece for the entertainment area of your home. All designed to fit your specific needs.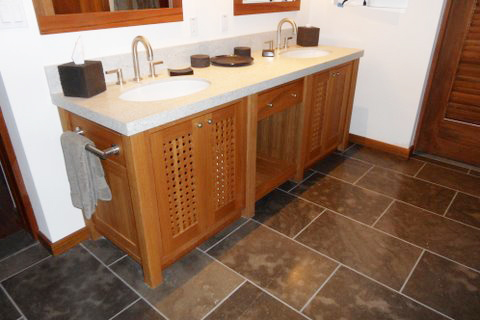 Bathrooms
Our custom cabinets are built to last. Combined with our luxurious high-quality materials and meticulous craftsmanship, your bathrooms will be a showcase for years to come.
Contact Us Today
For general inquiries and project quotes, please contact us today!