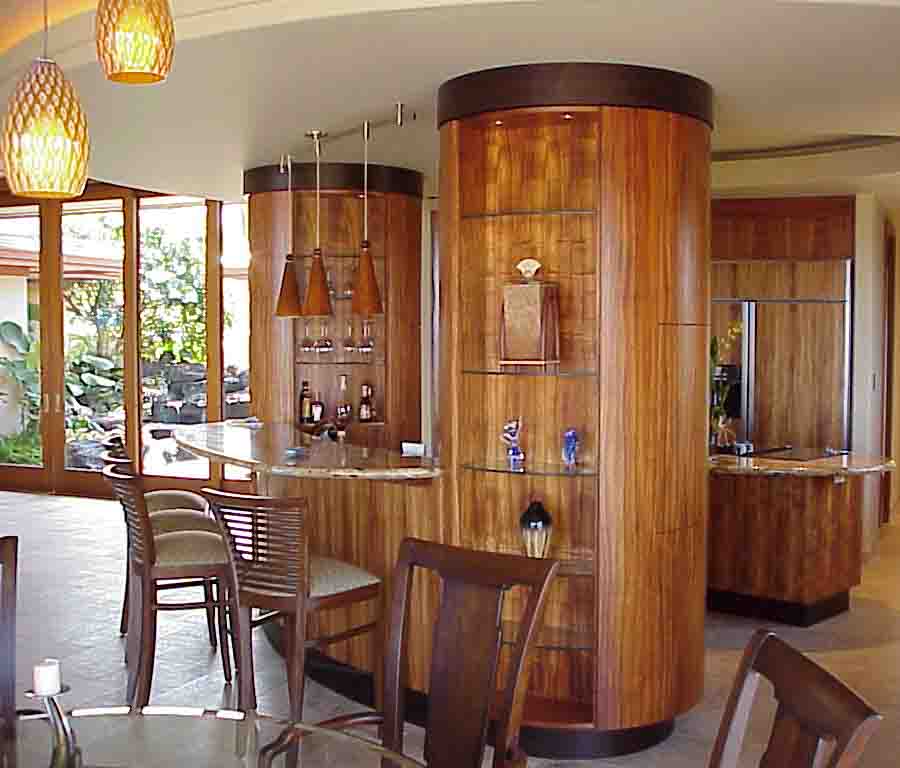 Award Winning Custom Cabinetry
Our custom cabinets stand apart from common stock cabinetry. With cabinets that are built-to-last a lifetime there is no comparison to the quality and craftsmanship found in each custom built cabinet.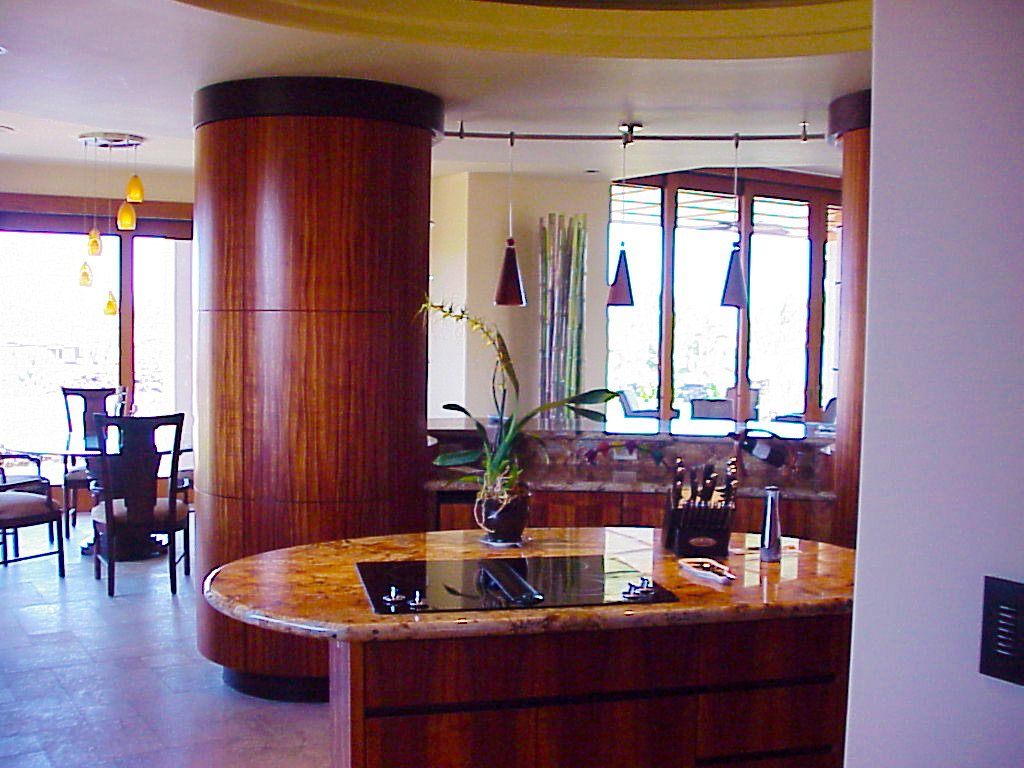 Our offering of door styles, wood species, and colors go beyond the norm and allow a truly masterful design. The kitchen, office, bath and garage all benefit from the Framed, Inset, Beaded Inset and Frameless construction methods used to make our cabinets timeless.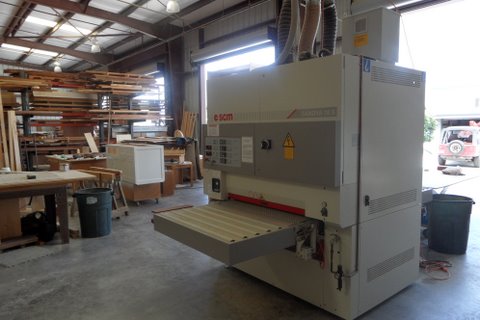 Located in the Kaloko Industrial Park north of Kailua Kona in an 11,000 sq. ft. building with state-of-the-art machinery.
Hawaii's Premier Custom Cabinetry
Whether your dream is to transform your kitchen into "Culinary Art" or to create a stylish environment in another room of the house, our design team will supply the additional creativity and expertise needed to translate your dream into reality. To guarantee you have a favorable design experience, we select only the foremost design tools and materials to represent our product line.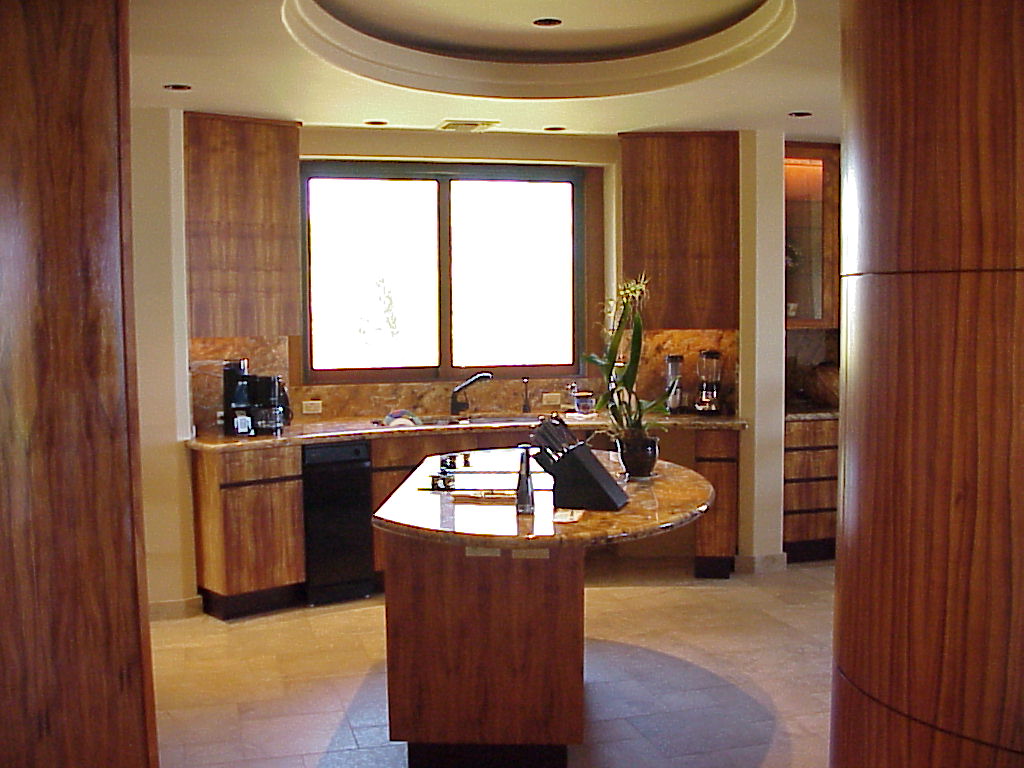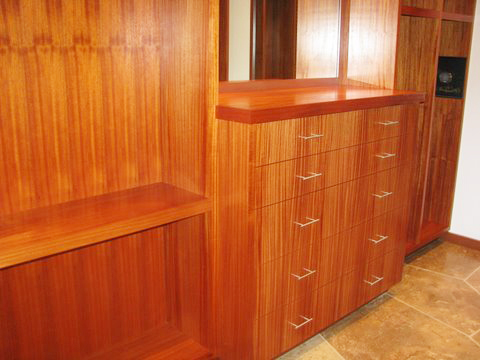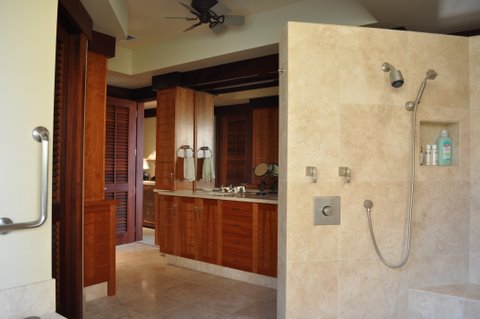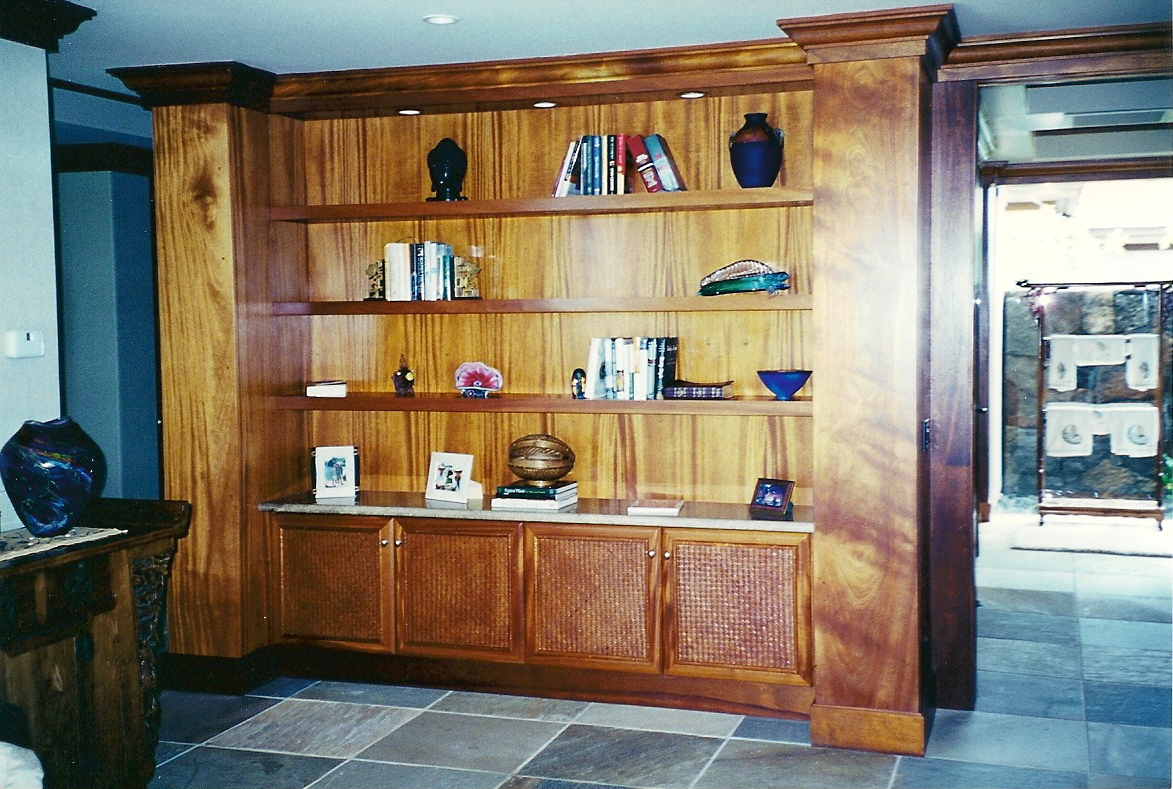 Our aim has never been to produce volume, but rather a limited amount of a superbly crafted product. We now produce between 6 and 7 houses per year, ranging in size from 3,000 sq. ft. to 20,000 sq. ft.